What is Residential Learning Program (RLP) ?
The Keishiryo Dormitory has the Residential Learning Program (RLP) for its residents to participate in practical learning through involvement in the local community and to confirm their progress through presentations and reflections of what they have achieved. In order to enhance the characteristic of a student dormitory as a place for personal development through communal living, all dormitory residents are required to participate in RLP.
* Although details are to be determined, the program is scheduled to firstly focus on the relationship with the local community, encouraging the students to familiarize themselves with the dormitory, the university and the community.
Three themes of RLP
The Keishiryo Dormitory offers RLP on the following three themes with the hope of
providing opportunity for students with different backgrounds to interact with each
other and to contribute to the local community as its members.
Community Coexistence and Vitalization
1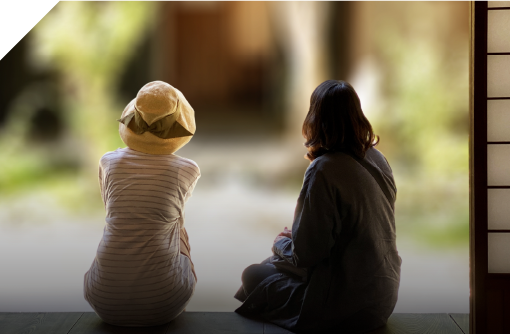 This theme aims for dormitory residents to cooperate with local residents with the awareness as a resident of Kamigyo Ward, Ogawa School District and Tokudaijiden-cho, and to play a role in the development and vitalization of the local community. Activities include participation in ongoing projects based on the Kamigyo Ward's basic plan, enlightenment of bicycle riding manners and safety patrol in collaboration with the Ogawa District Resident Welfare Council, and cooperation with events held in Tokudaijiden-cho.
Diversity
2
Taking an advantage of an educational dormitory where students with different racial, sexual, physical and cultural backgrounds live together and interact with each other, participants share each other's different views and values and foster the ability to develop new creative ideas out of such differences. Activities include support for residents who have disabilities, promoting understanding among dormitory residents about communal living, planning and management of projects for promoting cross-cultural understanding, and providing daily support for short-term international students.
Sustainability
3
Dormitory residents with different views and values work together as one team to establish a safe, comfortable and environmental-friendly living environment. Activities include efforts to improve the living environment (raising awareness of garbage separation and water and electricity conservation, improving cooking skills, dietary education etc.) and disaster management efforts (planning of disaster drills and orientations, preparing an evacuation manual etc.).