Center for Japanese Language and Culture hosted "Doshisha Summer Session 2021" conducted online for two weeks, from July 19, 2021 to July 30. It has been 5 years since the program was held for the last time. We had 15 participants this time from Korea, China, Taiwan, Israel, USA and Australia.
The program was composed of Japanese language classes as well as Japanese culture classes "Traditional Culture and Life in Kyoto". There were also guest lectures: "Zazen" by Kameyama Hakuitsu Osho, the chief priest of Kongozan Homan-ji, "Japanese Kimono Culture" by Mr. Hiroshi Takada, the third-generation president of Komonya Takada Katsu, pecialist in Komon and "Life in Kyomachiya" by Ms. Tanaka Mineko, owner of Tondaya 13 generation. Those classes were delivered from a majestic temple, a kimono shop with colorful kimono fabric roll and a historical Kyomachiya, which delivered not only the knowledge but also the atmosphere there to the participants.
The participants had some opportunities to interact with 26 Doshisha University and Doshisha Women's College of Liberal Arts students as they joined some classes to help the participants' studies as volunteers. They had great time inside and outside the classes, and their friendship has been continuing. In mid-August soon after the program ended, an online alumni meeting was organized and held by the students.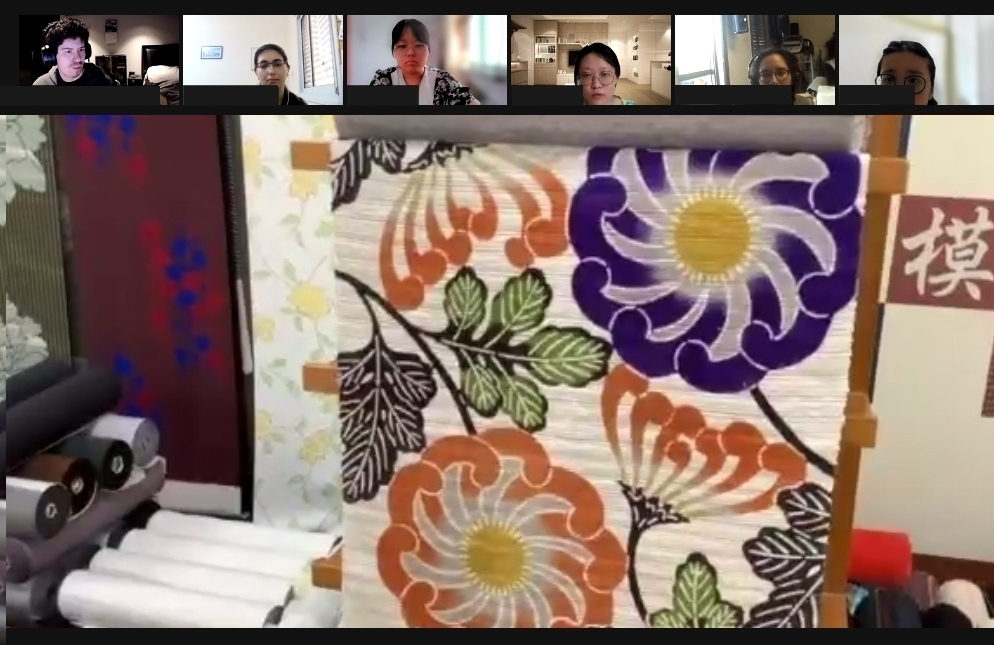 "Japanese Kimono Culture"